Lockout and tagout compliance has appeared in OSHA's list of top 10 reference standards year after year. Most citations are due to the lack of proper locking procedures, program documentation, periodic inspections, or other program elements. However, it does not have to be this way! A little standardization of your lockout and tagout procedures can greatly ensure the safety of your employees and your overall compliance with regulations.
Getting started is sometimes the hardest part. Before you begin your standardization journey, it is important to ensure that your current plan contains the six key elements of a successful lockout plan. Of course, if you have not yet created a written process, then this should be your first step before standardization.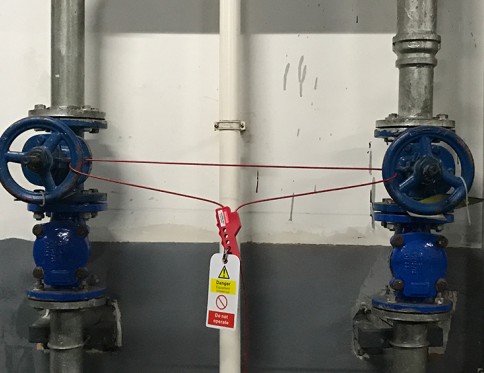 A standardized lockout program is most successful when it reaches the widest possible range. Normally, standardized procedures are only limited by your scope of responsibility.
For example, if you are a safety manager in a factory, you may focus on all applicable departments and industries in the factory that you are responsible for (for example, electricians, maintenance, plumbing, etc.). Those responsible for multiple facilities will include each facility in their standardization work.
This is also true for people responsible for multiple facilities in different languages in different countries. In this case, it is important to translate the plan to fit the facilities in these countries. Yes, the regulatory agencies in each country may be different. Although compliance with local regulations is important, the best practice is to adopt and standardize the stricter regulations that your facility encounters when writing policies.
When you are just starting, the standardization process can seem daunting. The following is where we find standardization the most beneficial:
Although each country has its own set of standards, the best practice is to apply stricter policies throughout the organization to ensure compliance and add an extra level of security to your plan. It is also important to note that many major countries such as France, Spain, Germany, Italy, Austria, Switzerland, and the United Kingdom have their own safety directives (BSI, DIN, CEN), which are mainly based on OSHA standards.